Funeral Flowers
Funeral flowers in Nottingham
We would like to help our clients with any requirements at such times. Any order is subject to the availability of flowers at this time and we will be happy to advise and guide you to the best flowers for your loved one.
We are available on the telephone 01159813359 between 9.00-5.00 Monday - Friday for any guidance with a call back service if the phone is engaged
or please email hi@elizabethmckennaflowers.co.uk with your enquiry for reply asap.
Please list the date and time of the funeral in the notes section if your date is unavailable from the in the calendar. We will confirm all details of funerals prior to the date of the service.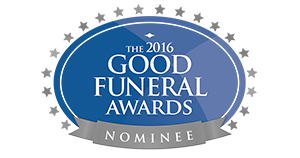 We work very hard to make our funeral tributes personal to our client's wishes, to give good value for money and an excellent service. Our floristry can be everything from the traditional funeral wreath, posy or coffin spray to complex bespoke designs. Just as important is our administration of funeral services.
We make a point to double check all funeral arrangements with funeral directors on our clients behalf in order to make sure the logistics involved and always ensure that our clients know they can trust us to handle our part of the arrangements of their loved one's funeral with the greatest of care and discretion, with our funeral flower delivery service in and around Nottingham.
Please give us a call of 0115 981 3359 or visit our West Bridgford florist to discuss funeral flowers.
funeral flowers in Nottingham funeral flowers nottingham nottingham funeral flowers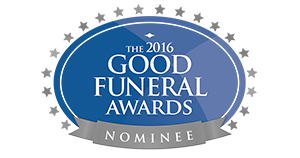 Flowers By Susan ltd Trading as Elizabeth McKenna flowers has been selected from hundreds of nominees to go through to the final 12 florists in the 2016 Good Funeral Awards.
"The Good Funeral Awards recognise exceptional service to bereaved people from all aspects of the funeral industry and supporting services. By progressing this far, Flowers By Susan has already demonstrated outstanding professionalism, empathy and a willingness to go the extra mile," said Fran Hall, C.E.O of The Good Funeral Guide.
"The Good Funeral Awards recognise all those unsung heroes who work so hard for the bereaved and whose role can so easily be overlooked. Some of the nicest people in Britain work in the funeral business." Brian Jenner, the event organiser.